W czasie wolnym proponujemy skorzystanie ze znajdujących się w okolicy atrakcji.
Polecamy w szczególności:
1. Zwiedzanie Zamku Krzyżackiego w Malborku
Go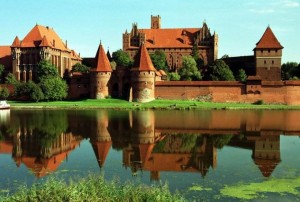 tycki zamek w Malborku wzniesiony przez Krzyżaków w latach 1274-1457 jest jedną z największych twierdz średniowiecznej Europy i przykładem średniowiecznej architektury obronnej. Co roku odwiedzają go turyści z całego świata. Wyprawa do malborskiej warowni to wspaniała i niepowtarzalna lekcja historii. Wspaniali malborscy przewodnicy zapewnią Państwu ciekawie spędzony na zamku dzień. Jest to jedno z niewielu miejsc na świecie, gdzie naprawdę można poczuć średniowieczną atmosferę, a nawet spotkać ducha rycerza.
Czas dojazdu samochodem: ok. 45 min.
Czas zwiedzania: ok. 3 godzin
Więcej informacji tutaj
2. Zwiedzanie stadionu piłkarskiego Polsat Plus Arena Gdańsk
Trasa zwiedzani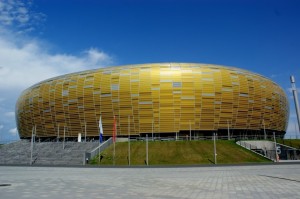 a obejmuje zakątki i lokalizacje, których nie zobaczymy przychodząc na mecz. Każdy tour odbywa się z udziałem przewodnika. Przejdą Państwo przez Strefę piłkarzy (szatnia wraz z zapleczem, sala rozgrzewkowa), Mixed zone (strefa wywiadów i pracy mediów w trakcie meczu, tunel wyjścia dla zawodników na murawę), Obrzeża murawy (architektura stadionu, układ i funkcjonalność trybun, murawa,  ławki rezerwowych, czas na pamiątkowe zdjęcia), Najwyższy punkt na stadionie (promenady wewnętrzne dla kibiców, najwyższy punkt trybuny zielonej), Restaurację (Atom Club, restauracja VIP), Lożę (loża VIP, hol strefy VIP), Muzeum (prace aranżacyjne w powstającym Muzeum Lechii Gdańsk), T29bar (prezentacja sportowego pubu T29bar)
Czas dojazdu samochodem: ok. 60 min.
Czas zwiedzania:  1 godzina
Więcej informacji tutaj
3. Zwiedzanie Centrum Nauki EXPERYMENT  w Gdyni.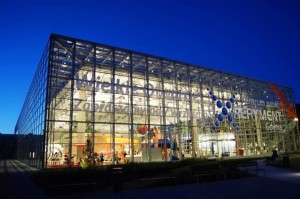 Centrum jest niecodziennną pracownią doświadczalną dla małych i dużych odkrywców – amatorów, w której w sposób namacalny mogą oni na własną rękę przeprowadzić eksperymenty, poznając prawa zachodzące w przyrodzie. W Centrum Nauki EXPERYMENT stanowiska są zaprojektowane w sposób interaktywny, aby zwiedzający mogli sami, w bezpiecznych warunkach przeprowadzać doświadczenia i badać zjawiska z różnych dziedzin nauki.
Czas dojazdu samochodem: 80 min.
Czas zwiedzania:  wg indywidualnych potrzeb
Więcej informacji tutaj
4. Gdański Ogród Zoologiczny
Gdański Ogród Zoologiczny to miejsce szczególne, bowiem na obszarze około 125 hektarów mieszkają tu zwierzęta pochodzące ze wszystkich kontynentów. Są wśród nich takie, których populacje na wolności już właściwie nie istnieją. Oliwskie ZOO jest członkiem Europejskiego Stowarzyszenia Ogrodów Zoologicznych i Akwariów (EAZA), dzięki czemu może uczestniczyć w kilkunastu Europejskich Programach Hodowlanych (EEP) dla ginących gatunków.
Czas dojazdu samochodem: 60 min.
Czas pobytu: wg indywidualnych potrzeb
Więcej informacji tutaj